Come and Learn Irish in Manchester
Classes for complete beginners and anyone interested in the language.
---
When will the next class start?
September 2018
You can sign-up for the next round of classes on Tuesday 4th September at 8pm.
When: Classes will start Tuesday 11th at 8pm. Where: St Kentigerns Irish Social club, Hart Road, Fallowfield, M14 7DW How much: We are a community group, we run the classes for free. The venue gives us the space for free but in return it is good to show your support to the club by buying a hot or cold drink to enjoy while you learn. How long: Classes last for one hour but people tend to stay on to chat after and sometimes we have additional activities like book readings. How to get there: There is good public transport links and free parking is available.
Everyone is welcome, you can usually find us in the main function room, but if you are not sure just ask the bar staff.
---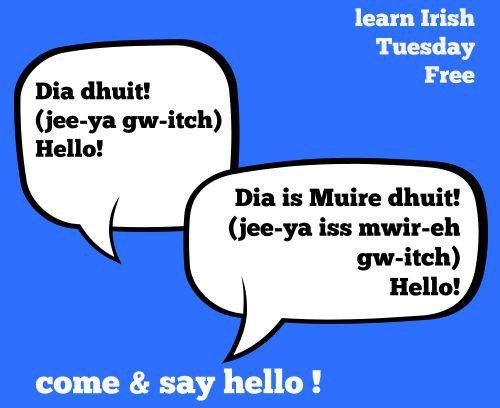 ---
What will you learn?
As a complete beginner you will learn:
• Simple phrases to introduce yourself. • Talk about your family and interests. • Basic grammar. • Vocabulary.
Classes are taught in small groups with friendly teachers with a focus on speaking. Sometimes you get a wee bit of homework but it is to help reinforce the lesson and provide practice.
If you have a bit of Irish already you may be interested in kick starting your Irish.
---